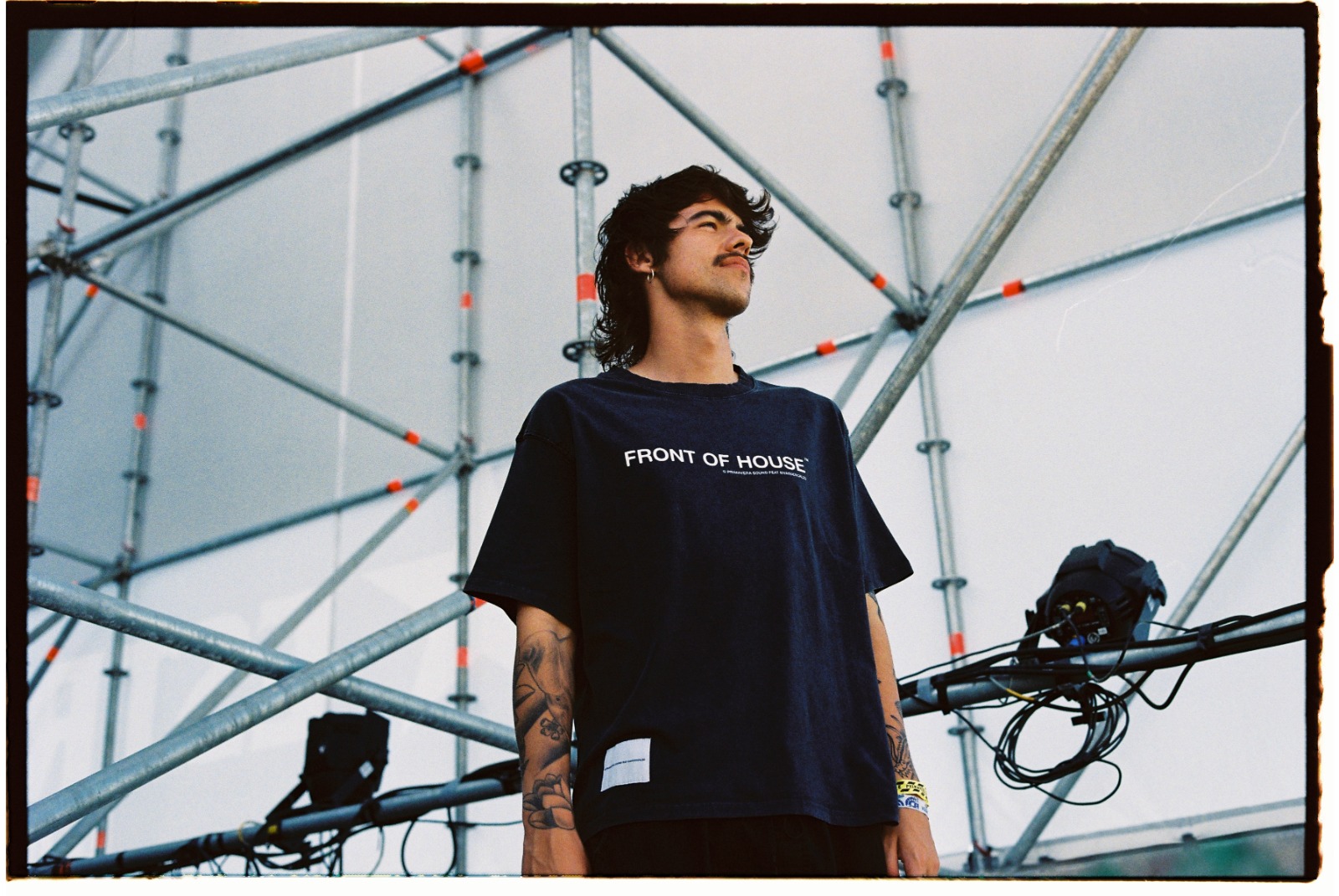 Front of House™ is born to celebrate and pay tribute to all those figures who are part of the invisible process of a great production, those who work to make it happen and meet all expectations. An essential process in the world of art, music and fashion, and something that both Primavera Sound and sivasdescalzo know perfectly, as both brands value every detail of their creative process and invest in talent, innovation and passion in all aspects of their production.

With this collaboration, the recognizable Front of House of music festivals becomes a symbol for all those who appreciate and promote the work that goes on backstage to create art. To those who strive behind the scenes to make sure that every detail of a new creation shines through.

FRONT OF HOUSE

Client: sivasdescalzo
Role: Concept and copywriting
Agency: sivasdescalzo
2022


---

Storytelling for a new brand. Primavera Sound and sivasdescalzo created Front of House, a fashion brand, but it lacked some storytelling. That's when I started working on the project.

---
There are set uniforms, and then there are pieces that, with use, value and appreciation, become our unofficial and personal uniforms - these are the ones we like best. Garments that are designed to enhance creativity and freedom of expression without limiting it. That workers themselves choose to wear for their working days. This drop pays tribute to all those uniforms that are selected by personal choice.
Using the Levi's Trucker Type I as the canvas, a jacket that embodies the essence of the handwork that inspired its creation and is now considered a global icon, we put together 27 unique pieces for the first Front of House™ drop of 2023.
THE UNIFORM

Client: sivasdescalzo
Role: Concept and copywriting
Agency: sivasdescalzo
2023


---

Conceptualization for a new drop. Primavera Sound and sivasdescalzo wanted to drop a new limited collection of customized Levi's Trucker Type I jackets. I worked on the conceptualization of the collection as in the creation of the promotional campaign.

Based on the insight that Levi's jackets became the unofficial uniform of many handworkers, we developed the idea of presenting it directly as the uniform of all those employees without an enforced dress code.

For the communication campaign, as Front of House mostly focuses on handwork and all the processes that remain hidden behind an art project, we wanted to show the entire process behind the making of the garments themselves.